Thank you for making the switch to UNREAL Mobile Premium. Please follow the instructions below to get started with your Premium service! Make sure to activate before your billing cycle renews to avoid charges. A payment is required to start up service with your new SIM card, and begin a new billing cycle.
IMPORTANT: If you are porting your phone number over from your existing UNREAL Mobile account be sure to keep your old account active until the porting process has finished.
To begin, visit https://www.unrealmobile.com/activate and enter your SIM card ICCID number. Then click "Validate".
IMPORTANT: Your validated SIM card will say GSM SIM without a plan. That is normal! Continue with the activation process.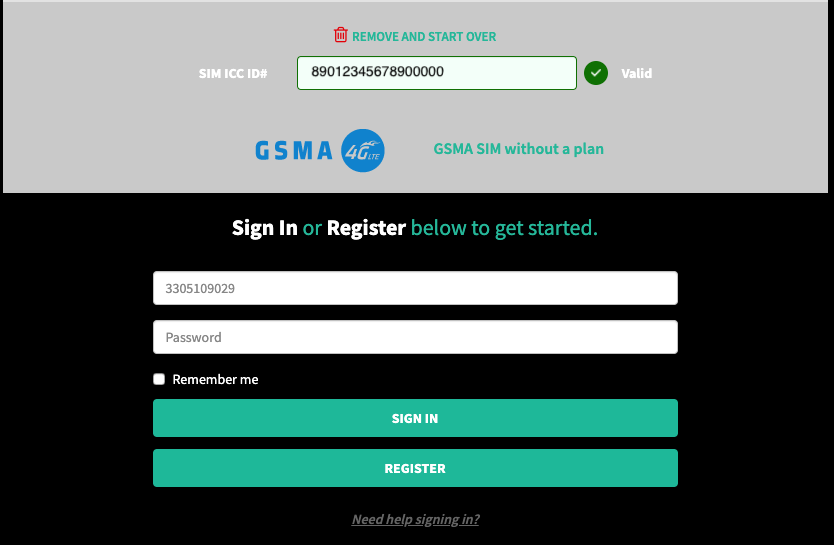 Once your sim card has been validated you will need to register for a NEW account. The account used at my.unrealmobile.com will not work here, but feel free to sign up for your new account with the same email address, and even the same password, that you used before.
Next, select the service plan that best fits your needs.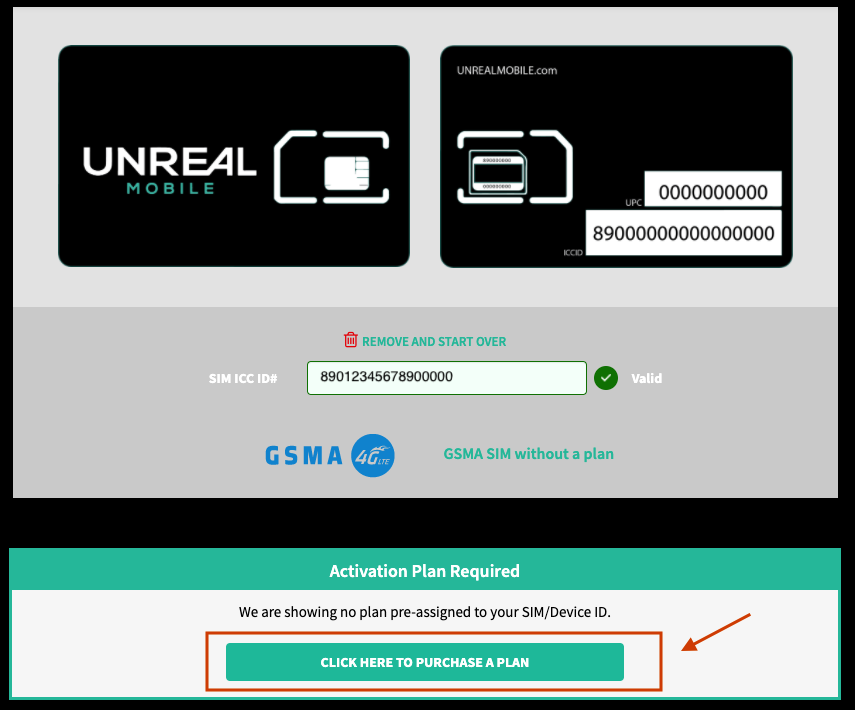 We offer a variety of affordable talk, text and data plans built to fit your usage needs. Select a plan, enter your billing information and checkout. After you pay for your plan, you'll be taken back to the SIM card activation process, to finish.
When you've finished checking out, you'll return to activation. Get a new UNREAL Mobile phone number from us, or bring your phone number over from your my.unrealmobile.com account. Click here to learn more about selecting or transferring a phone number.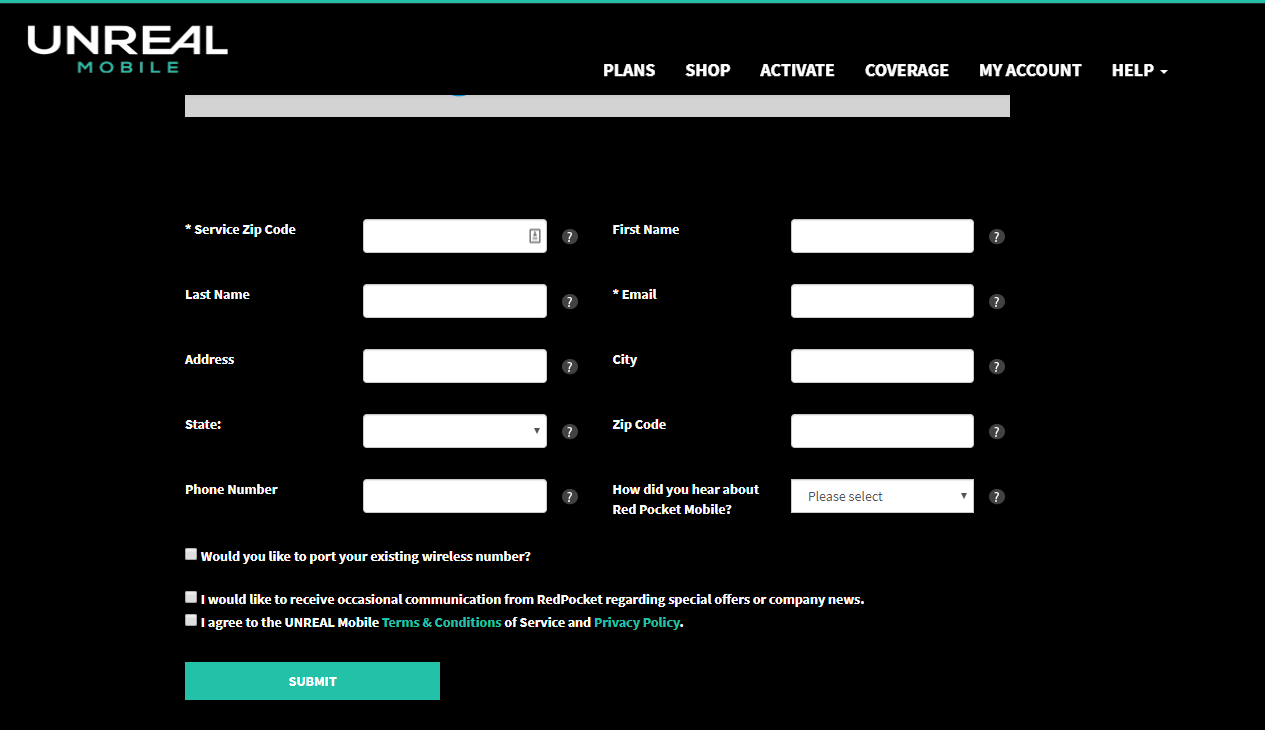 Once activation is complete, contact our customer support to have your old UNREAL Mobile account cancelled.

Finally, after the activation process and number transfer is complete, insert your SIM card and power on your device. You will receive a message to complete automatic APN setup. Follow the quick and easy steps to confirm set up and start using your new UNREAL Mobile service!
Do you need help activating your service? Give us a call at (310) 807-6096 or submit a ticket.