CDMA (Sprint) products
If you had a CDMA product (running on the Sprint network) prior to December 2019, then your account, device details, and phone number were transferred to Ting. You can proceed to start service with Ting by going to ting.com/unrealmobile.
Enter your phone number or (if you have a hotspot product) enter your device's MEID number.
From there, you'll be able to select a plan and continue to use your product under Ting as your new mobile service provider!
How to unlock/release from Ting
If your account was transferred to Ting, and you are interested in releasing or unlocking your phone, complete the following steps.
Step 1: Visit ting.com/unrealmobile
Step 2: Click on "Choose your move" to go to the verification page.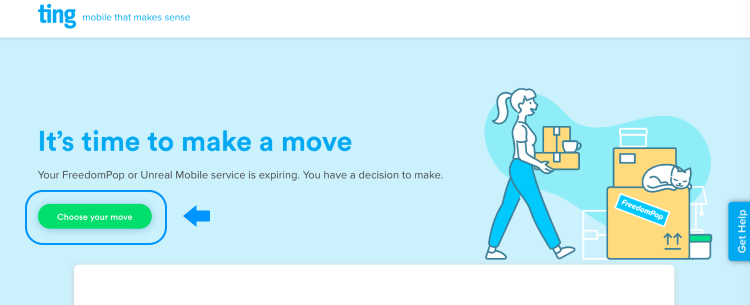 Step 3: Verify your information. Enter your UNREAL Mobile email address and your UNREAL Mobile phone number. Then click Continue.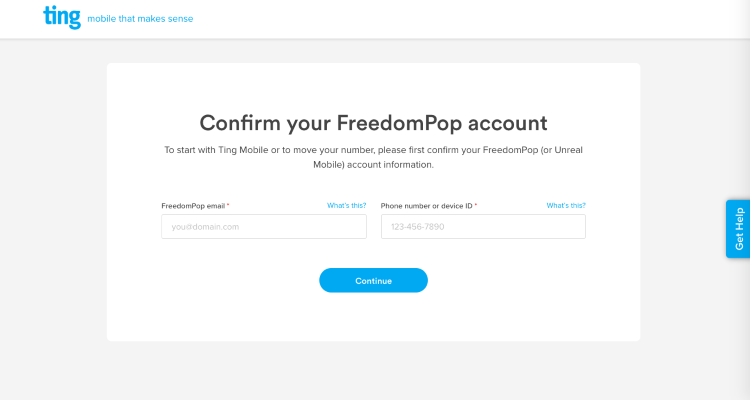 Step 4: Scroll all the way down to the bottom of the page, and click on Port Out Info.

This information can be used to port your phone number from Ting to another carrier. Once you have ported your phone number out to another carrier, you device will be released and unlocked automatically.
Don't need the phone number? Want your device unlocked right away?
If you click on Cancel Number instead, your phone will be released right away, however, you will lose the associated phone number.
We would love to help you find a new home for your device. Red Pocket offers plans that start at just $10/month. Visit RedPocket.com/start, to get started.