We've changed the way our online account management portal works! This article applies to accounts opened after 6/26/23.
Paying your bill
UNREAL Mobile is a paperless company. When your billing cycle renews, the credit card on file will automatically be charged for any prepaid plan or added service that your account is signed up for.
You really don't have to do anything, we'll do all the work for you. You can check out the day your cycle renews by logging into unrealmobile.com/my-lines and taking a look at the Next Payment Date.
Updating Payment
To update the payment method that is on file, log in at unrealmobile.com/my-lines. Then click on the line that you'd like to make changes to.
Next, select UPDATE CARD.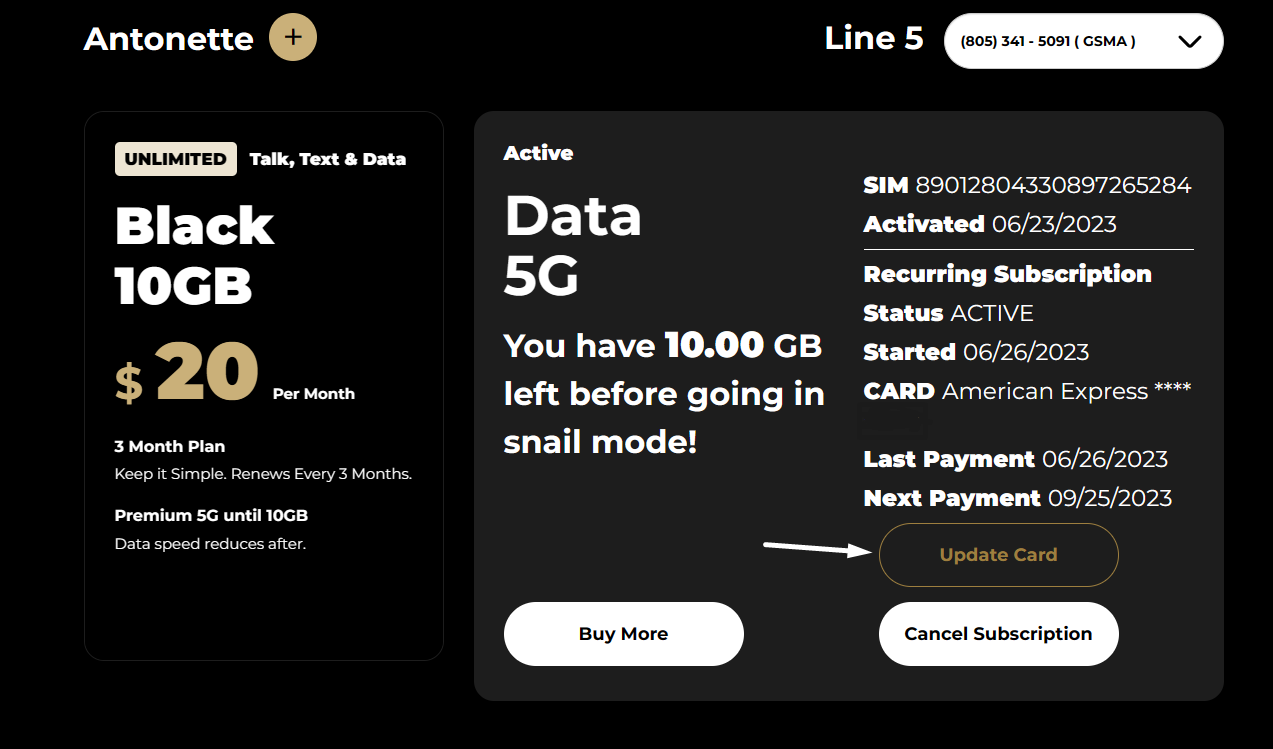 Enter the credit or debit card you'd like to use for future payments and make sure the check the Terms and Conditions as well as the Update Card checkbox.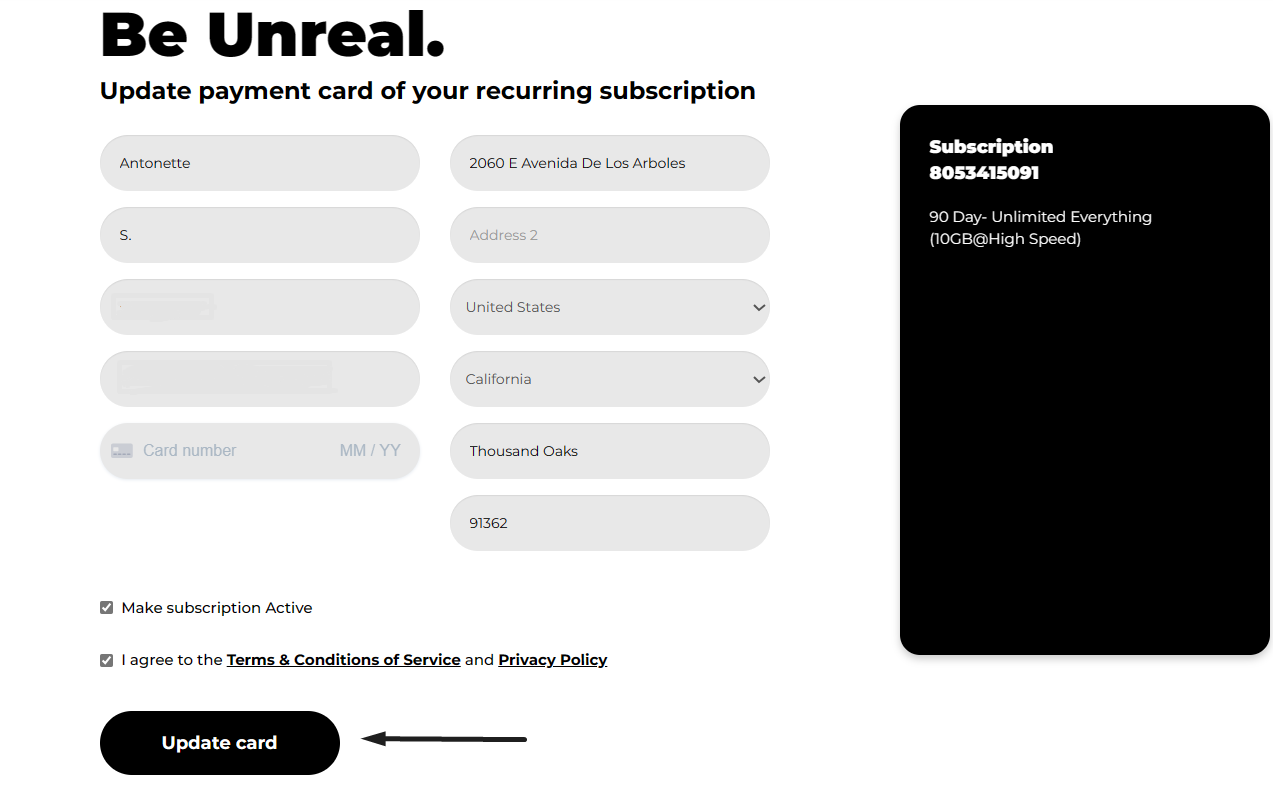 When you've finished, click UPDATE CARD.