For customers using our Premium cellular voice service
Log into your account at https://www.unrealmobile.com/my-lines and select the line you want to update.
Select BUY MORE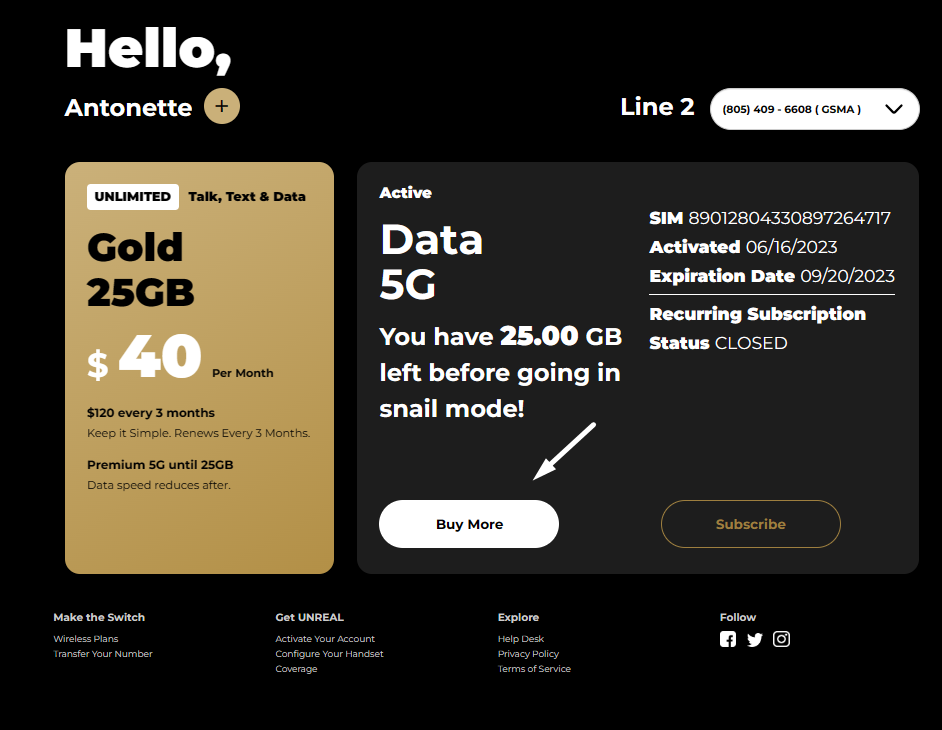 Select UPGRADE MY PLAN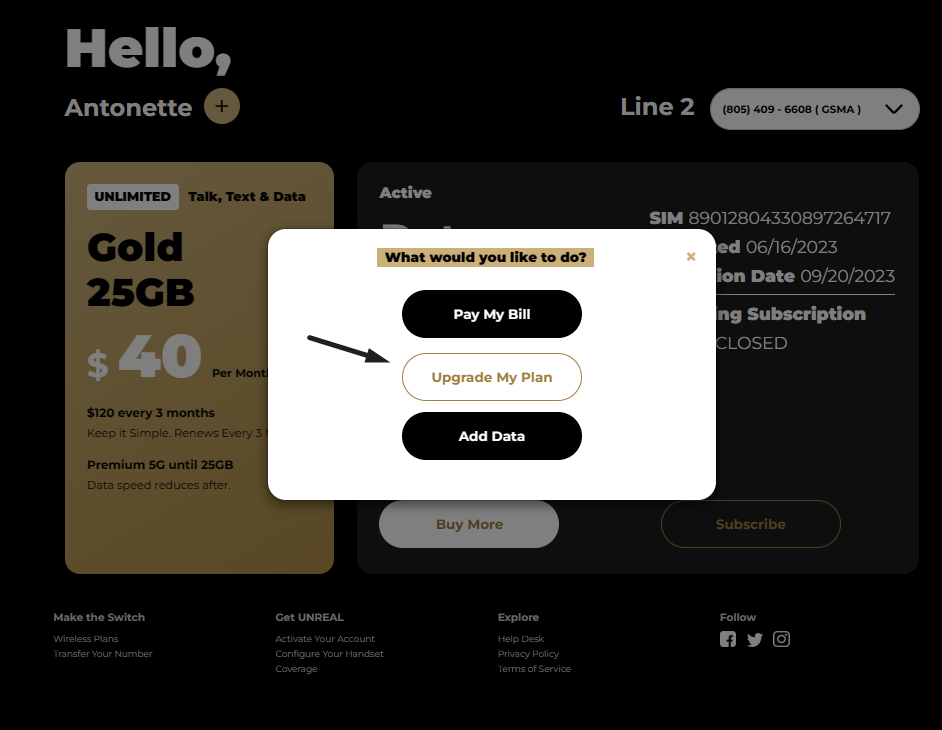 Select a new plan for your account.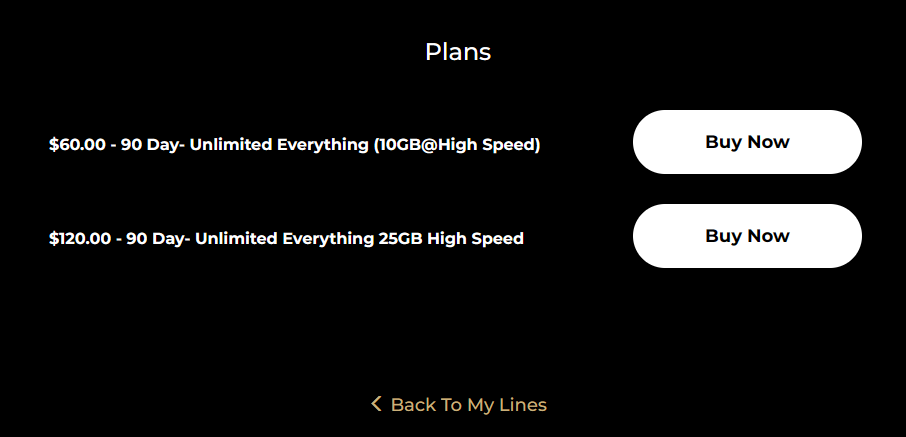 PLEASE NOTE: Your account will automatically update to the new plan once you select it and you will incur the full charge for your new plan. Your renewal date will change to reflect the new plan renewal date and you will lose the remaining high speed data, minutes and messages from your old account.
Please make sure to upgrade towards the end of your billing cycle to avoid losing data.