For customers using our Premium cellular voice SIM cards
Access your account by going to https://www.unrealmobile.com/login. Log in with the USERNAME and PASSWORD that you created when you signed up.
After logging into your UNREAL Mobile account, click the "PROFILE" button at the top of the page.

How to edit your profile (account) details:
Step 1 - Select "EDIT PROFILE"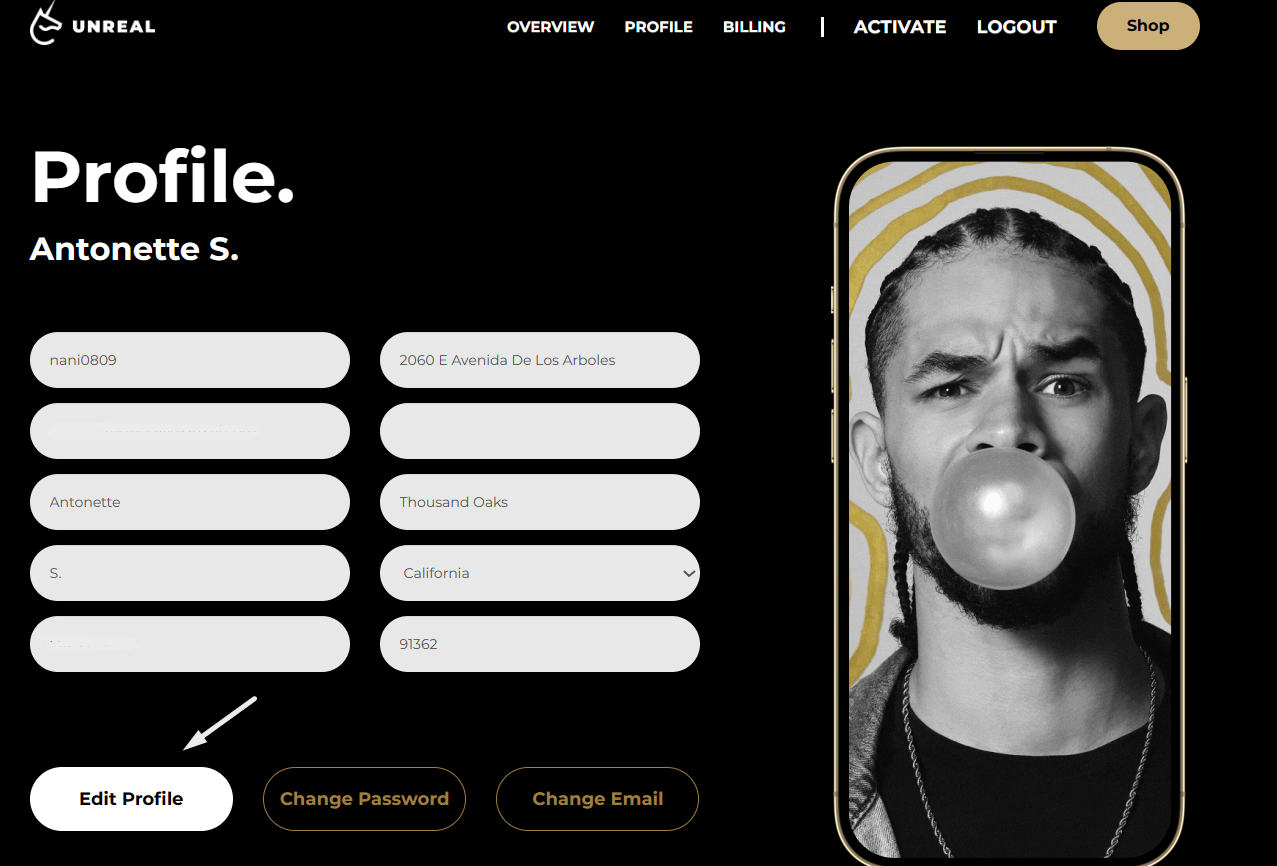 Step 2 - Select or click in the field/s that you wish to update.
Step 3 - Select "Save"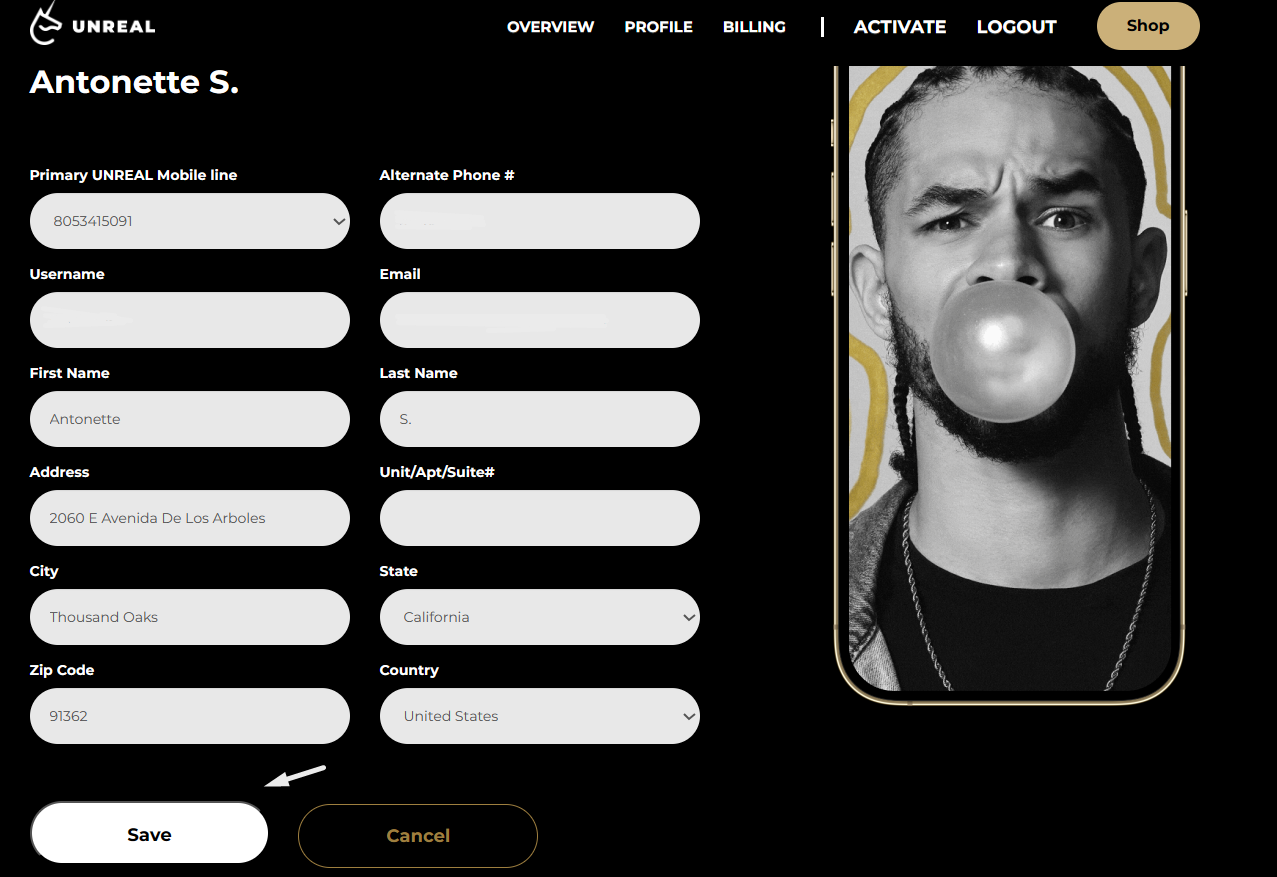 Changing your password:
Step 1 - Select "CHANGE PASSWORD"
Step 2 - Enter your new password & Select "SAVE"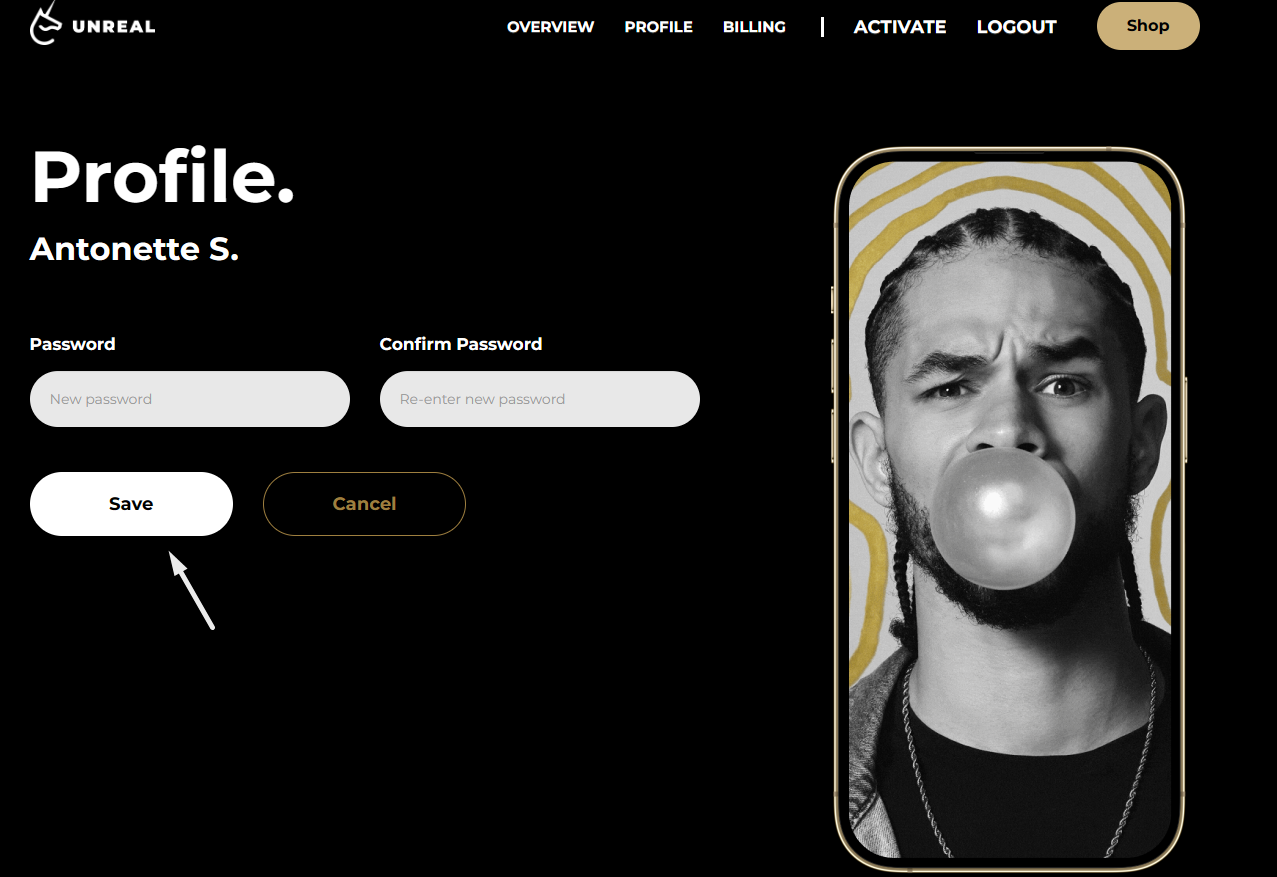 Changing your email:
Step 1 - Select "CHANGE EMAIL"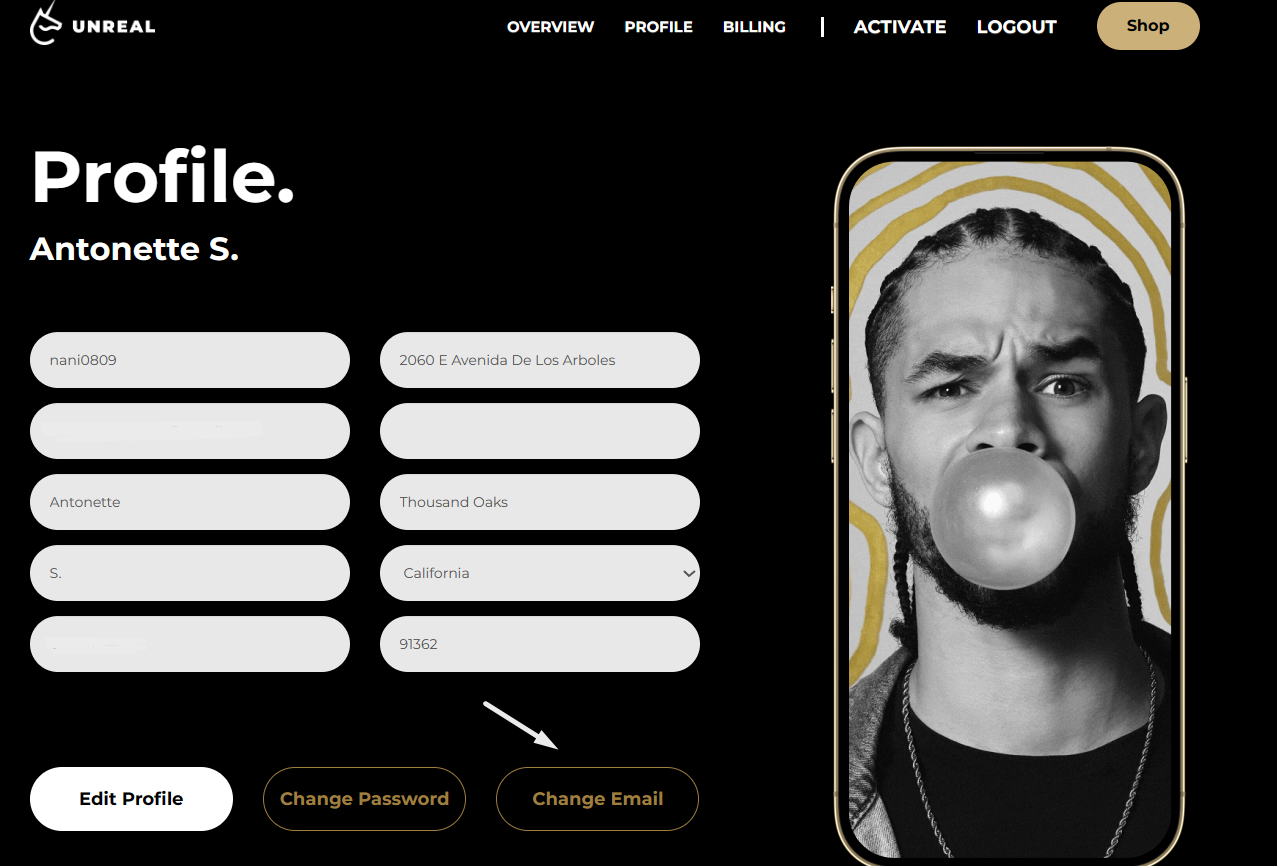 Step 2 - Enter new email address & select "SAVE"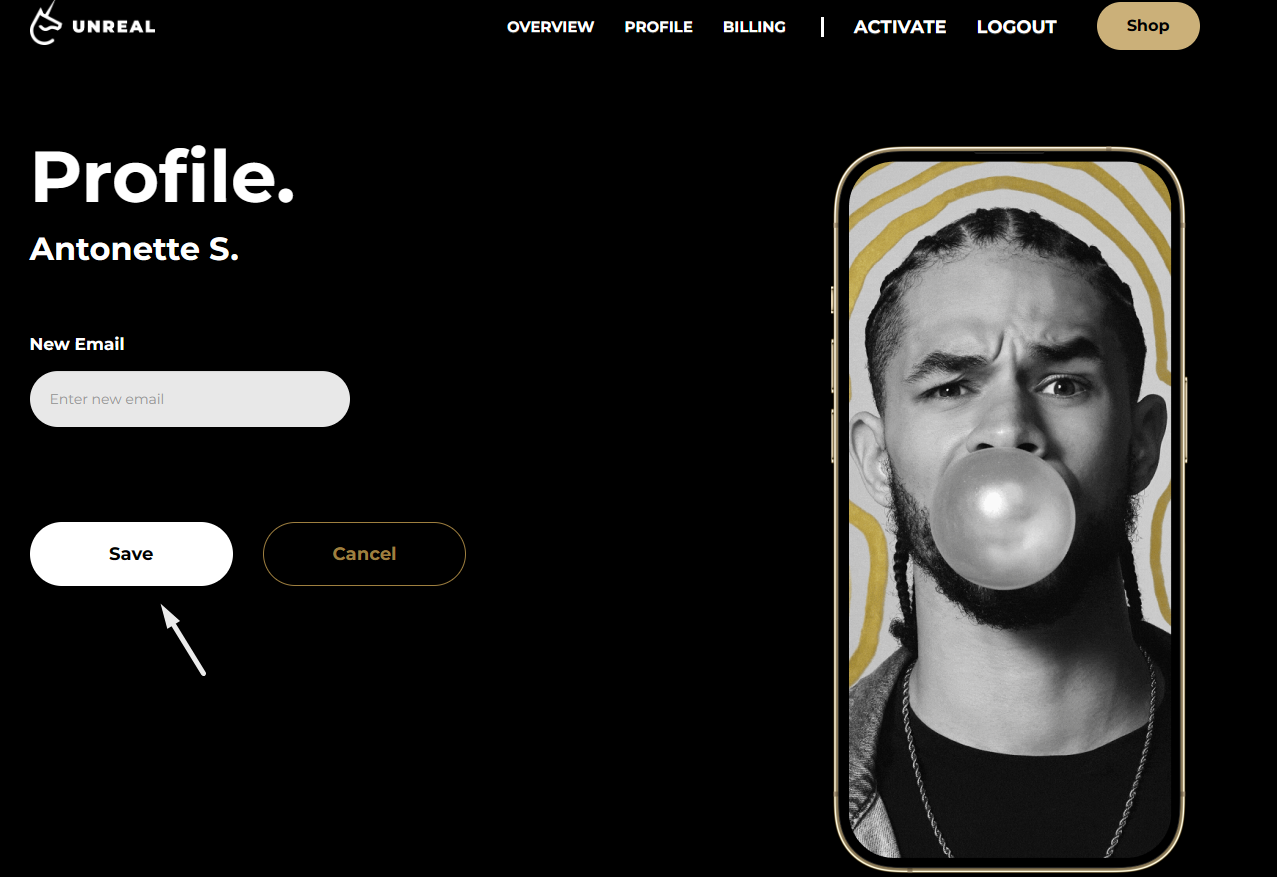 Step 3 - Confirm your new email address by going to your email account to confirm by clicking the link provided. Please confirm that your email was entered correctly and check your SPAM if you have not received an email.
Note: if you select "RETURN" and do not confirm your new email address, then it will not be updated.