This information applies to our Premium SIM Cards
Don't you want be Unreal!
Visit our website https://unrealmobile.com/contact-us to LiveChat with an agent available, Monday - Sunday from 8 AM to 5 PM PST. Call us at 1-310-807-6388 or email us at support@unrealmobile.com. A representative is available Monday - Friday from 8 AM to 4 PM PST so that an agent can help resolve your problem.
Can I reactivate my account?
You can reactivate canceled UNREAL Mobile account, if it's within 30 days from the date of cancellation. You will need subscribe to a new plan.
This information applies to our older, Standard SIM
We're sorry to see you go! If there's anything we can do to improve your experience please contact us by going to unrealmobile.com/contact-us.
Canceling your account?
If you'd like to cancel your account, you can do so online by logging into my.unrealmobile.com.
Please Note: If you plan to port your number out of your UNREAL Mobile account, you must do so before canceling the service, otherwise the number may be lost. To cancel the account:
Step 1: Click on the Settings icon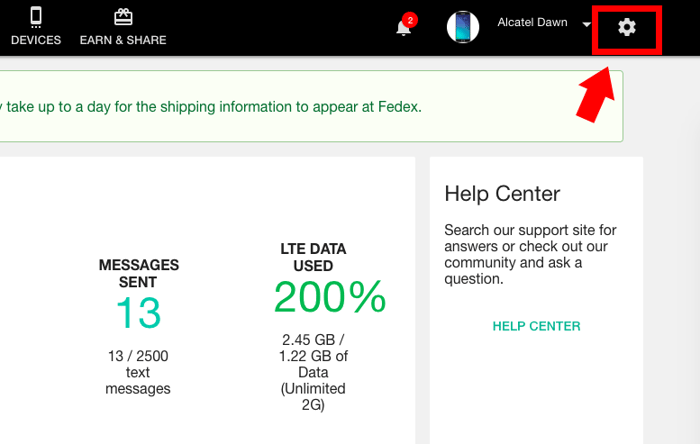 Step 2: Click on Account Status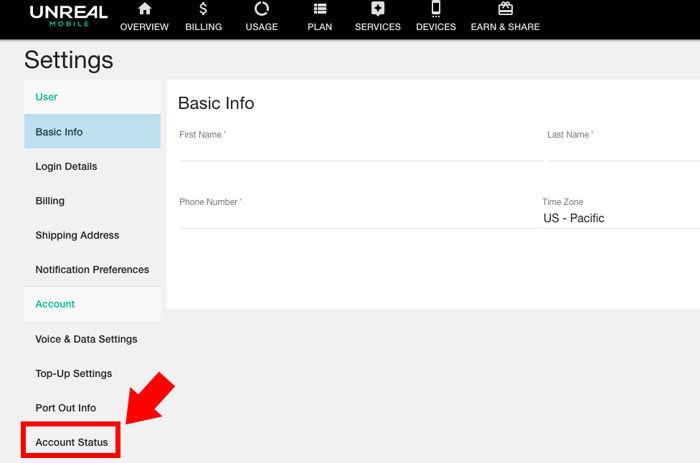 Step 3: Click on Cancel Account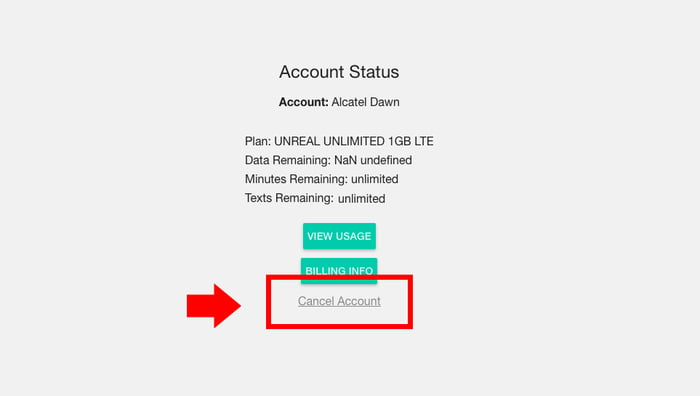 You may need to enter your account password and confirm the cancellation. The account is canceled right away.