Using the native dialer
If you're using your phone's native dialer for calling, you'll change your ringtone settings by opening up the native dialing application.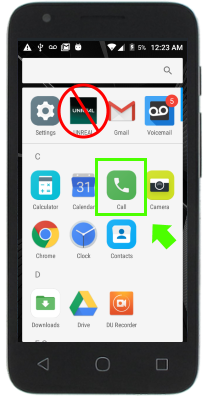 Tap on the native dialer and then tap the Settings button. This is usually located in the top right corner of the screen and looks like three dots stacked on top of each other or three horizontal lines.
Tap on 'Settings'.
Tap on 'Sounds and vibrate". These settings may be labeled differently on your device.
Tap on 'Phone Ringtone'.
From here, you can select a different ringtone, then tap OK to save it.