This information applies to our Premium SIMs
When you first sign up for an UNREAL Mobile account, your account will be placed on an automatic payment status. If you'd prefer to log in and make your payments manually, you'll need to cancel the automatic payment status. Make sure complete manual payments prior to your plan's renewal date, to avoid service interruption (Airtime Expired).
If you are trying to completely cancel your UNREAL Mobile account, please contact our customer support team. Visit https://www.unrealmobile.com/contact-us.
How to cancel your automatic payments
Log into unrealmobile.com/my-lines and click on the line you would like to make changes to. Then, scroll down and click on CANCEL SUBSCRIPTION.
This will prevent your account from refilling/renewing automatically, now you must make payments manually.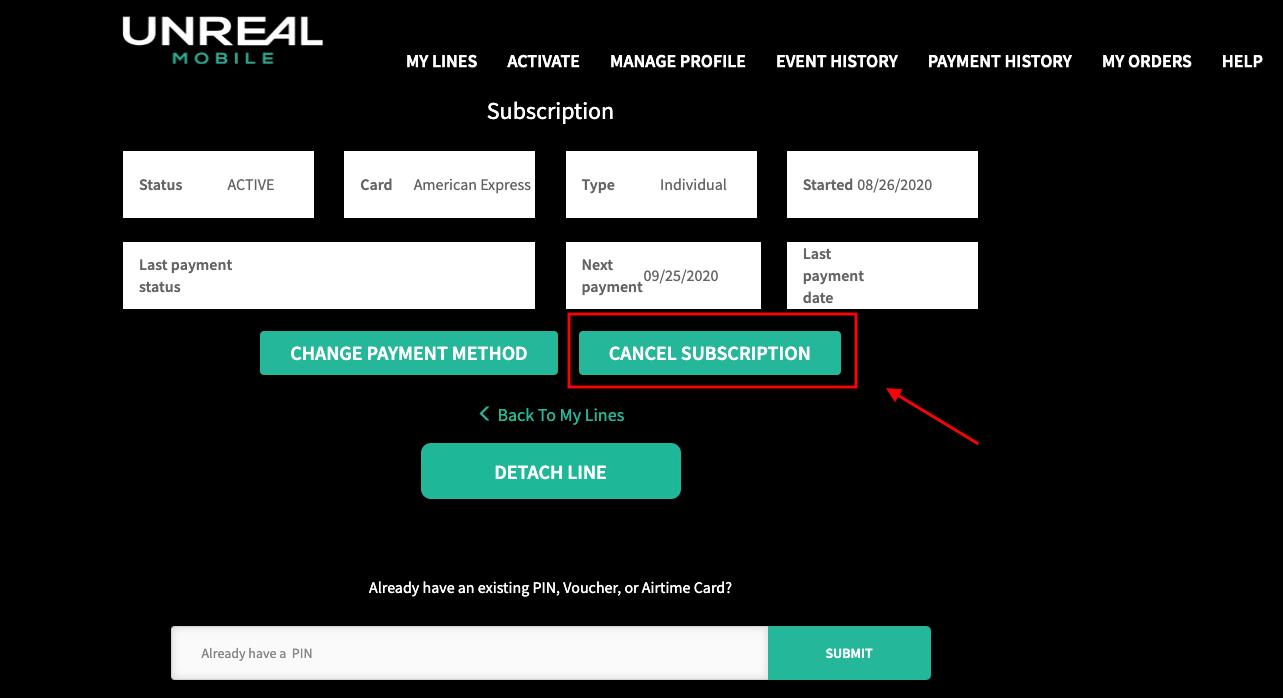 Confirm The Changes
To confirm that the changes have been made, you can review your account's Event History.

Make payments online
To complete a payment, log into your account and unrealmobile.com/my-lines and select the line you'd like to make changes to.
Then, click PAY. To refill your current plan, click PAY MY BILL.
To switch to a new plan, click UPGRADE MY PLAN. Please note, if you change your plan, you will lose the remaining minutes, text messages and data from your current plan so make sure to upgrade towards the end of your billing cycle.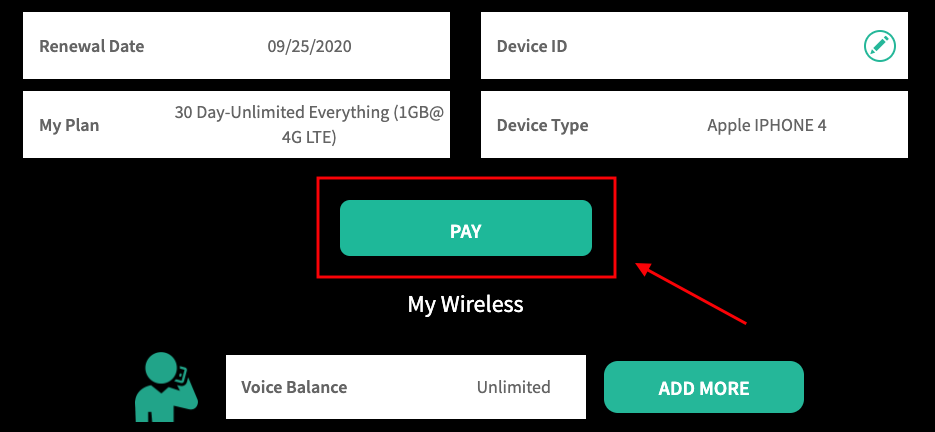 This information applies to older, Standard SIM cards
UNREAL Mobile uses paperless billing. This means, you will not receive a bill in the mail nor will you log in online to make a payment. Your charge for your plan and services will come from the credit card, debit card or PayPal account used to sign up for your service. You can change the method of payment you'd like to use at any time by going to my.unrealmobile.com/billing.
Unfortunately, you cannot remove automatic payments because this platform relies on automatic payment to keep the service up and running. If you prefer to manage your payments manually, upgrade to our newer Premium Service. Click here to learn about the migration process. Click here to purchase a new SIM.