Yes. This handy short code will return your account data balances. To see your minutes and text message balances, you will need to log into your online account at https://unrealmobile.com/my-lines.
To get your data balance, text BAL or BALANCE to 3888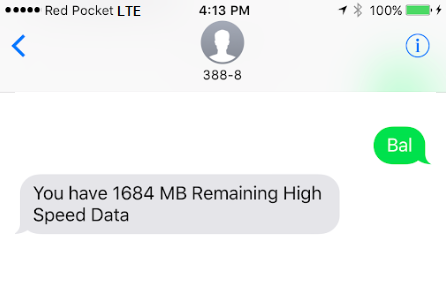 This information applies to our older, Standard SIM cards
To view and manage your account balances on your phone, open the UNREAL Mobile application. From the home screen of the app, you can see your remaining minutes, text messages and LTE data balance.